Bancedeni
means "help the Children".
Bancedeni is a social center located in Khayselitsha (Site C). This Center is one of "Child Welfare Cape Towns" projects and was opened in 1997.
The focus of this project is the protection of homeless children and youth. The social workers tackle issues of enormous importance like the protection against any form of child abuse and preventive action against criminality. Furthermore Bancedeni offers professional consultation about HIV /AIDS and birth control.
The building was constructed by the Förderverein in 1997 making it one of its first projects.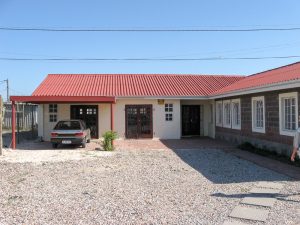 Contact
Office:      Bancedeni Centre, Site C, Khayelitsha
Open:       Monday to Friday from 8h00 to 16h30
+27 21 387 0163
+27 21 387 5877