NOBANTU CENTER
means "For the People".
Project in the Township Mfuleni
Women for Peace was founded in 1976 as the first multi-cultural organization being independent from government. At that time the situation in South Africa was marked by life-threatening violence. Black and white women looked together for chances to bring peace into the communities. This idea resulted in a project concentrated on conflict management and cultural and educational activities against racism.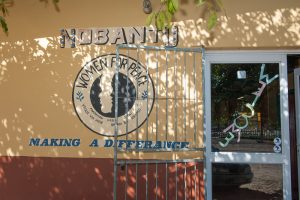 The women worked in a small wooden hut, until the Förderverein Khayelitsha built the Nobantu Centre in the township Mfuleni starting in 1998.
The Nobantu Center offers various project for the community. In the morning a health care programme for old ladies as well as a computer programme for unemployed youth take place at the Center.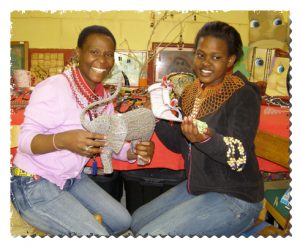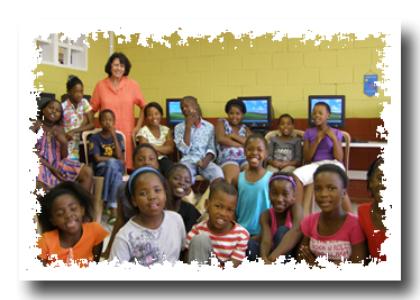 Monika Lohr
 vom Rotary Club
Bonn- Museumsmeile e.V..
First Computerclass in March 2012
In the afternoon 180 children and youth take part in a wide-ranging "After-School-Care" programme.  Various free time activities run by qualified staff are waiting for the children of Mfuleni. The Nobantu Center is famous for the dance programme and has won many national awards.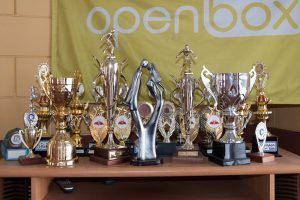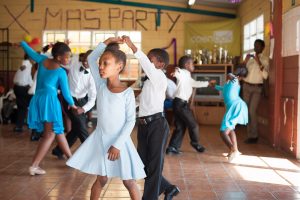 Since 2017 the Nobantu Center carries on with the soup kitchen feeding more than 250 people in need. The soup kitchen is financially supported by the Förderverein since many years. Over 5 years the soup kitchen was a part of the project Siseko and was moved to Mfuleni in 2017. Every Tuesday goes Elsing Elise gets discarded food and vegetables from a local SPAR for the soup kitchen.
Bild Soup kitchen
Kontakt
Women for Peace Western Cape  Mfuleni
4 Church Street
7100 Mfuleni
www.womenforpeacengo.co.za
Thandeka Tofu
0833386760
0837177208
E-Mail: womanforpeace@webmail.co.za