Khumbulani
means "remember".
Khumbulani is a non-government organisation that is running a kindergarten as well as a care and supervision
program for school children for the past 12 years. The aid is focused on children and families suffering from poverty, AIDS/HIV infection,drug abuse, famine or tuberculosis.  Initially a total of 405 people were sharing an area of only 80m² !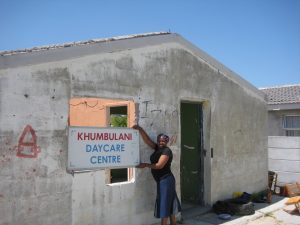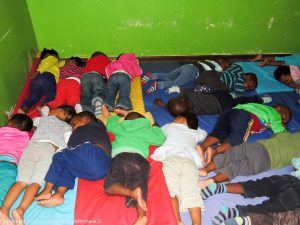 In 2009 the Förderverein got in touch with Khumbulani for the first time. It took a long time until formalities with the property and building plans were completed. The neigbouring property (only 180 m² in size ) was bought and provided by another sponsor.
It took until April 2014 to get the approval for the building plans and the construction works started immediately thereafter.
The building was offically opened 20 October 2016.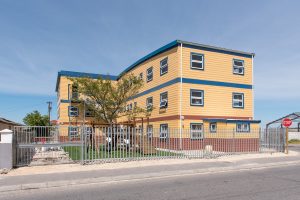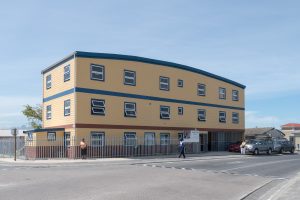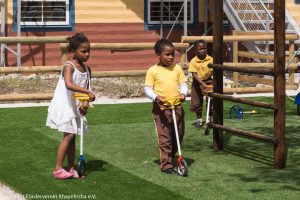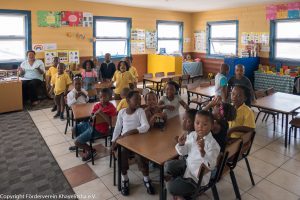 The renovation of the Khumbulani youth center has now been completed. The small house across the street from the Khumbulani center that Khumbulani received from a sponsor was very run down. After electricity, some windows and toilets have been installed, ceilings and floors have also been renovated and the painting inside and outside is finished. Now the building is used for the afternoon care of the students.
There are about 180 school children in the after-school care. When they get home from school, they are first given a hot meal provided by the kitchen of the nearby Khumbulani centre. Homework support and various courses are carried out
Khumbulani