Umnqophiso
means: "We want to work together".
Project in the Township Lwandle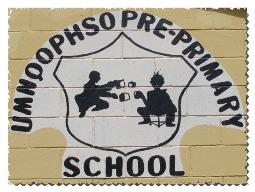 The Umnqophiso pre-primary school led by Victoria Mangqwe was registered 1996 with the Western
Cape Education Department. Umnqophiso is located in the township Lwandle near Somerset West. It started under extremely simple circumstances. The  pre-primary school consisted of some corrugated-iron huts where the school lessons were held. The 120 children suffered in summertime from heat and dust and in wintertime from cold. There were no toilets or running water.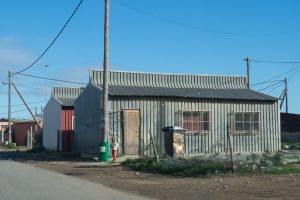 Thanks to the Förderverein a new pre-primary school was built and a second storey was added at a later stage. Today there are 7 class rooms for approx. 30 children per class room. The well-structured "After School Program" is attended by 60 pupils every day.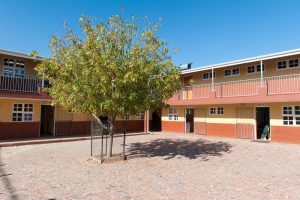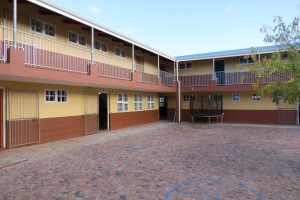 The kitchen and the sanitary rooms are excellent and in the outdoor area is a beautiful playground.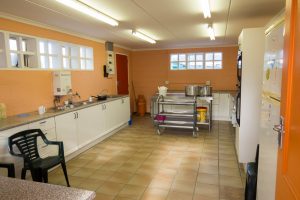 Contact
Umnqophiso Pre Primary School
Victoria Mangqwe
Nonkqubela Str.
Lwandle
Strand
Phone: 021-845 6305
umnqophiso@telkomsa.net
http://www.umnqophiso.co.za