HAUS HALTERN  – SINCE 1994
The building was constructed in 1994. it is well kept by the people who run the kindergarten .
It is big enough for 45 children, has a kitchen, toilets, an office and two big rooms. The children have a daily program to learn life skills and a basic education. Their age is between 2- 6 years .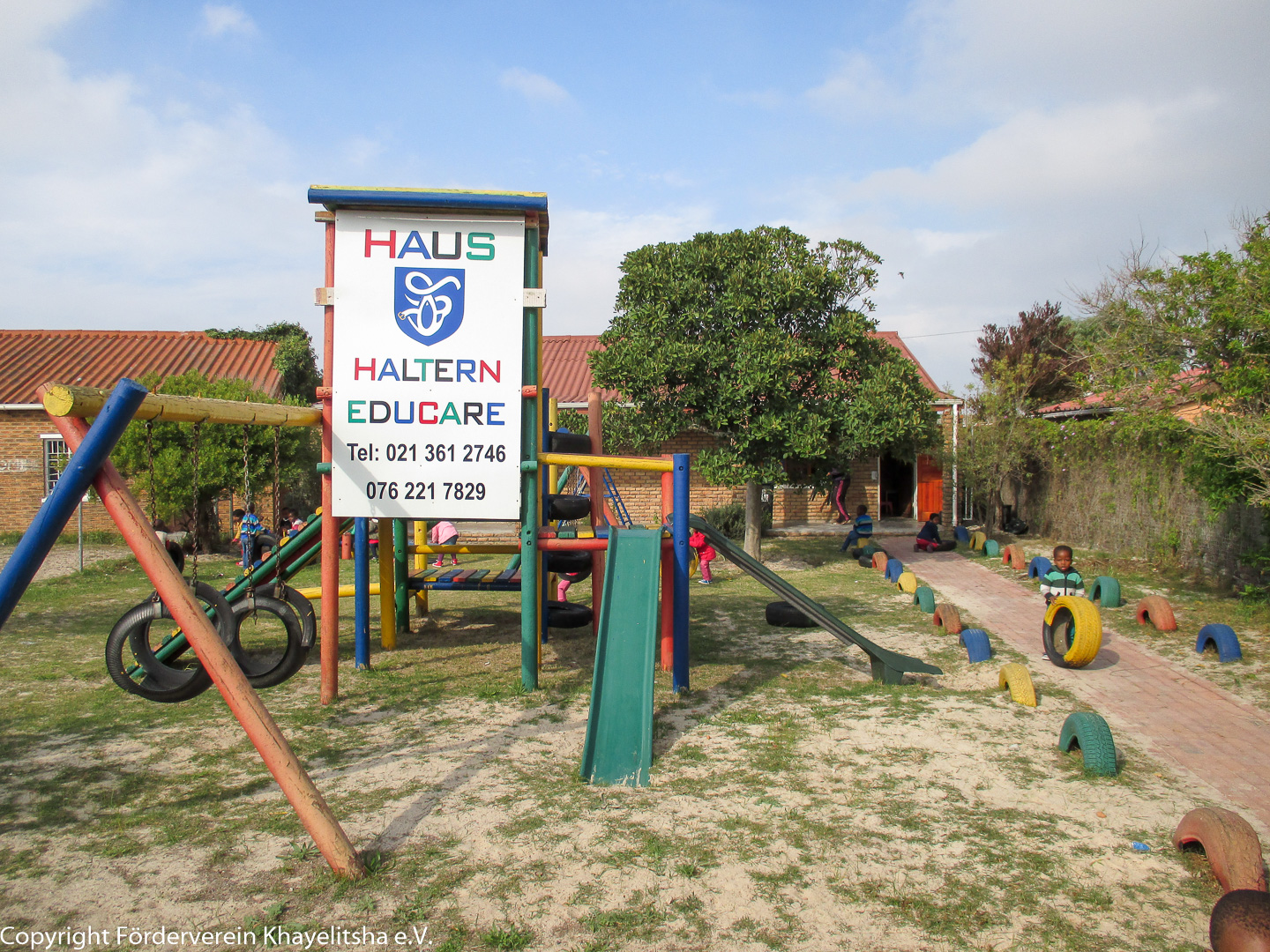 They learn, get food at the centre and play on a beautiful big playground. The lovely tree was donated  by a small group of German visitors who wanted to do something to shade the children from the hot sun in summer.
Their mothers can go to work and get an income for the family because they know their children are protected and well cared for.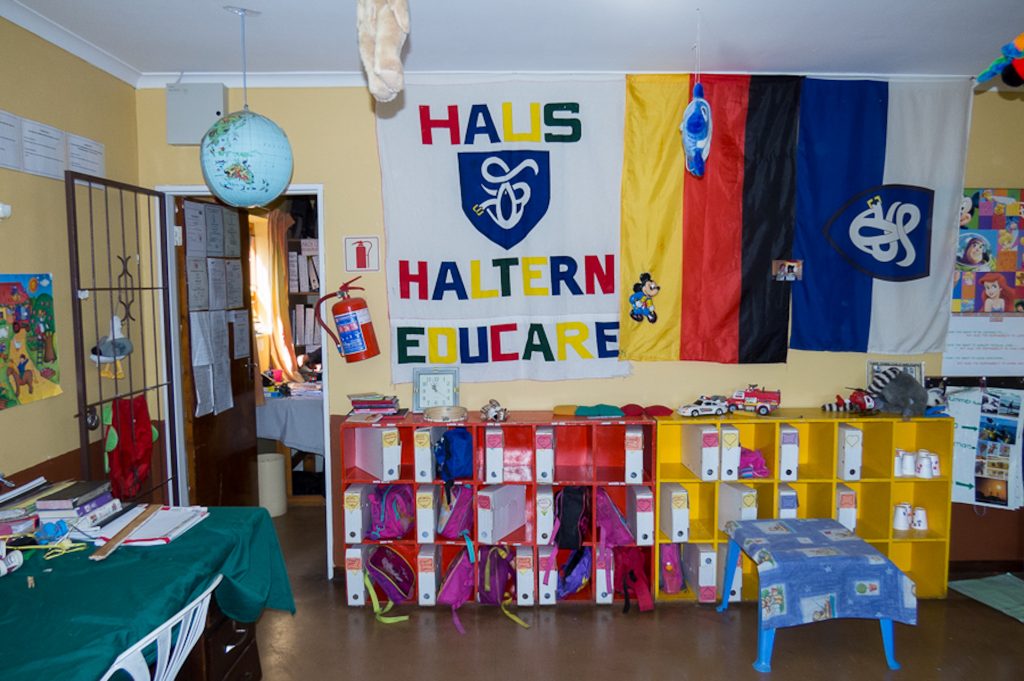 Contact:
phone   :  0762217829
adress  : E613A Tunce Street
Khayelitsha  7784